Stały Klient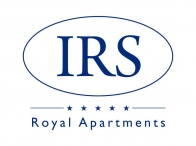 Regular Customer label is awarded to guests using IRS ROYAL APARTMENTS services again, regardless of length of stay and entitles you to discount.
Condition of using discount is book directly in the IRS Royal Apartments.


Apartments map
Newsletter
Register yourself in our newsletter so will get information about our novelties at IRS ROYAL APARTMENTS.