Program Premium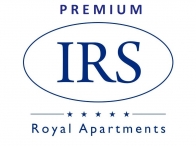 It has been designed for guests who opt for comfort.

The condition of the program is to 1 times use the services of IRS ROYAL APARTMENTS the value of min. 6 500 pln in high season, min. 4 500 pln in medium season or min. 3 000 pln in low season.
Premium guest:


Receives an additional, free welcome gift:
- Hotel toiletries: shampoo + shower gel, body lotion, set of cosmetics
- sparkilng wine with sweets
- Vouchers, invitations, discounts and gifts from our partners
Assumes no additional charges for late check in / early check
Gets the concierge care
Gets check in at the apartment with no additional charges
Extra cleaning (with replacement of bedding) one for 7-day stay
Apartments map
Newsletter
Register yourself in our newsletter so will get information about our novelties at IRS ROYAL APARTMENTS.